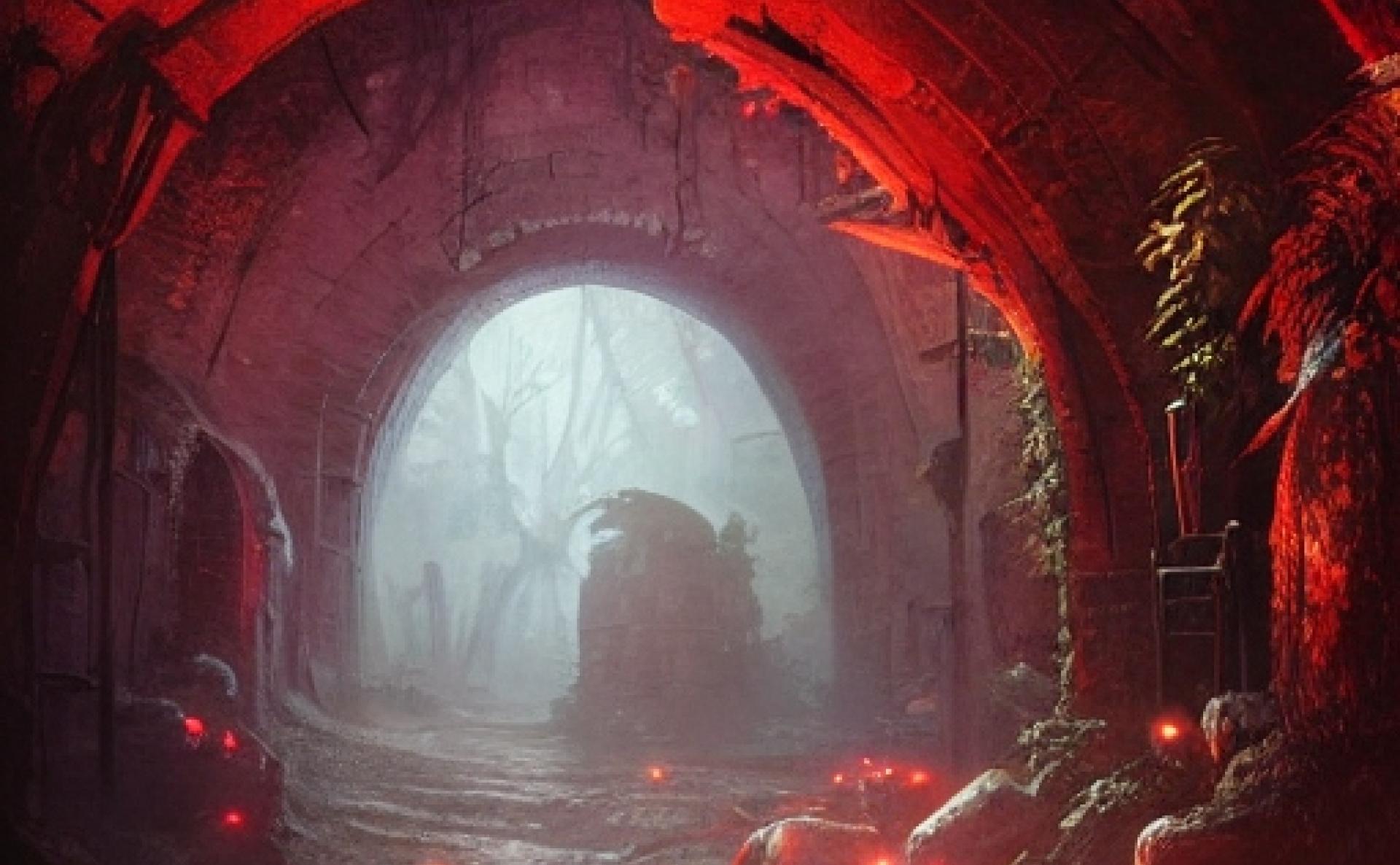 Završivši ispitivanje velikih dveri svojim standardnim trometarskim štapom, lopov se okreće i kimne ostatku grupe. Nazad dobiva osmjehe - umorne, ali i pune olakšanja. Dveri koje ih dijele od sanctuma na samom kraju tamnice nemaju zamki na sebi. Put do ovdje bio je težak i krvav, ali samo ih nekoliko metara dijeli od blaga koje se zasigurno skriva na kraju ove avanture. Nisu u krivu, iza ovih vrata zaista se nalazi bogatstvo. Ali njihova priča neće završiti njihovim trijumfom, nego susretom lice u lice s vama. Pravim gospodari ove tamnice.
Lopov oprezno otvara vrata i propušta teško oklopljenu ratnicu u prostoriju. Slijedi ju vilenjački mag, a potom i sam lopov. Prostorija u koju ulaze uistinu je puna zlatnika, i kojekakvih čarobnih predmeta. Ispuštaju uzdahe olakšanja i divljenja. No, već nakon samo par trenutaka oni se pretvaraju u uzbunjene povike. Pa bolnu i paničnu vrisku. Konačno, tišina, povremeno prekinuta samo oštrim zvukom krckanja kostiju i pokojim maničnim hihotom iz kakvog čudovišnog grla. Tamnica je obranjena.
***
Ovo nije priča o herojima. Vi niste heroji. Vi ste zla, brutalna, i odvratna stvorenja. Neprijatelji svega dobrog, svetog, i poštenog. Likovi iz mračnih priča kojima majke i bake plaše malu djecu. Čudovišta koja žive u najmračnijim i najdubljim prostorijama tamnica. Zapravo, iako vam se možda tako čini, ovo čak nije ni priča o vama. Ovo je priča o tamnici koju ste izgradili, koju širite, i koju branite. Vašem domu, statusnom simbolu, najvećem uspjehu, i centru vašeg postojanja. Ovo nije lijepa priča, niti je ovo priča sa sretnim krajem. Ali je priča koju se isplati poslušati. Ako ništa drugo, kao upozorenje.
Notes
U Wicked Ones igrate likove u klasičnom fantasy svijetu. No, likovi koje igrate nisu heroji, već čudovišta koja nastanjuju tamnicu. Preuzmite uloge krvoločnih orkova, goblina koji štuju mračne bogove, i kobolda koji se igraju sa magijom koju ne razumiju. Više od toga, preuzmite ulogu autora, čuvara, i upravitelja tamnice, u maniri igara poput Dungeon Keeper i War for the Overworld. U neku ruku, glavni likovi niste vi, nego tamnica koju gradite, proširujete, branite, i - ne zaboravimo - skupa crtate.
Wicked Ones je Forged in the Dark (FitD) igra, bazirana na mehanikama i stilu igranja koje je za igru Blades in the Dark razvio John Harper. Što se kockica tiče, treba vam samo nekoliko d6, po mogućnosti bar 4. Poznavanje sustava nije potrebno, te igra počinje kratkim uvodom u mehanike. Koristit će se X-Card sigurnosni mehanizam.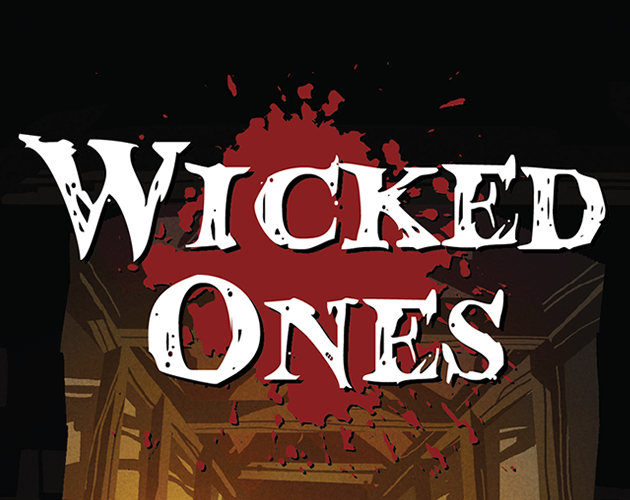 Wicked Ones is a game about a group of evil monsters building a dungeon. You build traps and other defenses to keep the hoard you gather out of the hands of the greedy adventurers coming to steal it away. You play to find out just how long you can survive against the inevitable onslaught of heroism your misdeeds bring. You find out why monsters need to hoard all that gold, who builds all those traps, and how much fun killing adventurers is. You're the villains of this story. You are Wicked Ones.
Monsters are deeply flawed creatures, driven by base desires. There are those, however, who are able to keep their baser impulses in check, rally others to their cause, and focus on a grander scheme. These formidable individuals are known among monsterkind as Wicked Ones. You play a group of them that, in understanding there is strength in numbers, have banded together in order to build a dungeon from scratch. You raid civilized lands, gather a hoard, cause mayhem, cast dark rituals, discover long forgotten things deep in the earth, slay heroes, and suffer blowback from your evildoing, all while working towards accomplishing your master plan.
However, you're not just fantasy monsters randomly causing chaos and mayhem. Monsters come and go, but the dungeon outlives them, binds them together, and gives them a purpose. You map it out in detail as it's built, then breathe life into it through play with events like revelry after a victorious raid, calamity striking as a tunnel collapses on your minions, or facing off against adventurers who dare enter your sanctum. Your dungeon is the main character of this story.