The Wheel of Destiny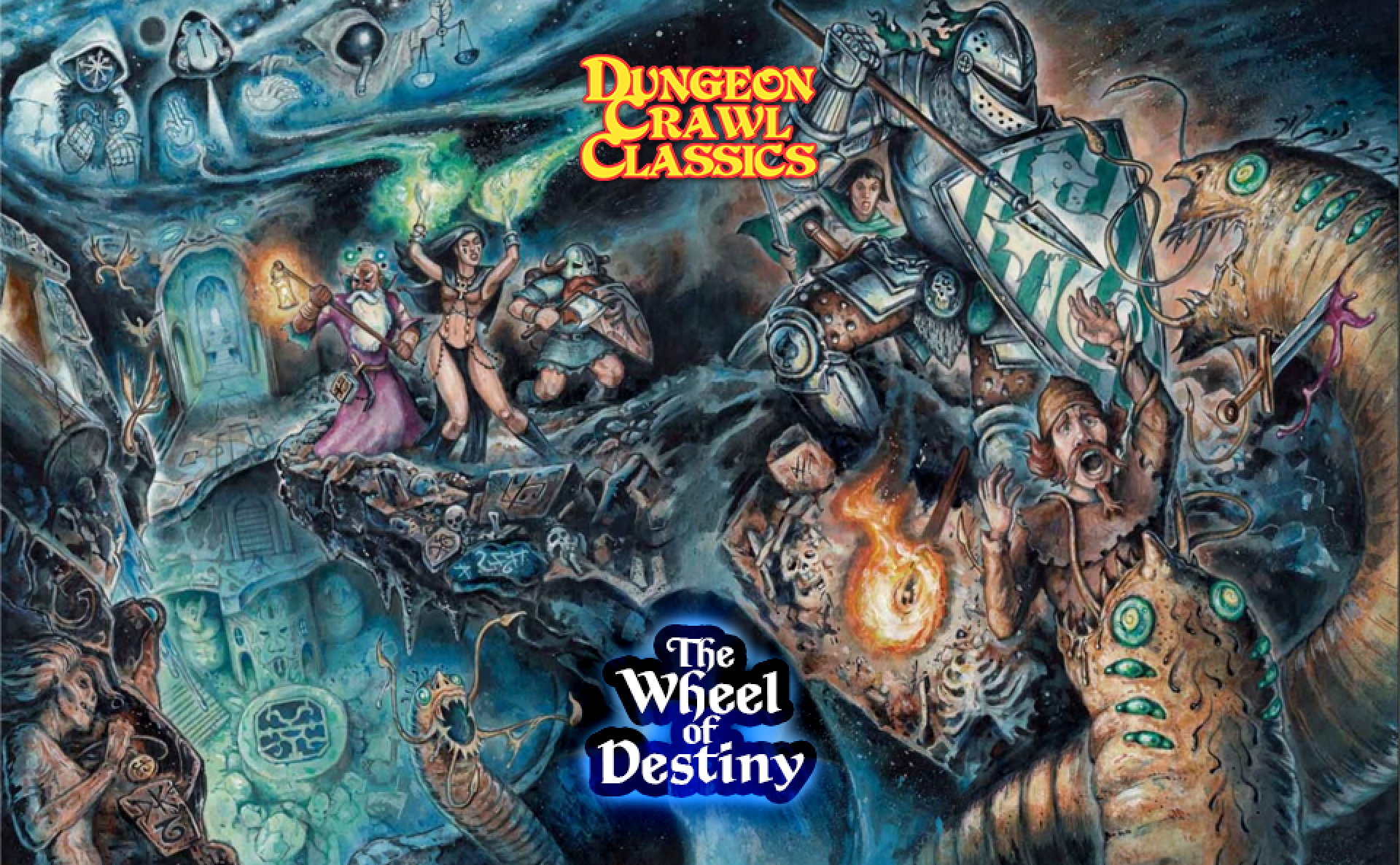 Napustiti toplinu i relativnu sigurnost svog sela većini ljudi je nezamislivo. Svijet je opasan i pun čudovišta, bandita i nezamislivog zla kojemu običan čovjek nije dorastao. Tek su oni rijetki rođeni pod zvijezdama koje im proriču uzbudljiv život pun bogatstva i pustolovina.
Ali za jednu skupinu seljaka Kolo sudbine krije odgovor na pitanje — što ako su me zvijezde prevarile? Što ako mi je namijenjeno više?
The Wheel of Destiny je open table kampanja sačinjena od niza tematski povezanih one-shot Dungeon Crawl Classics avantura.