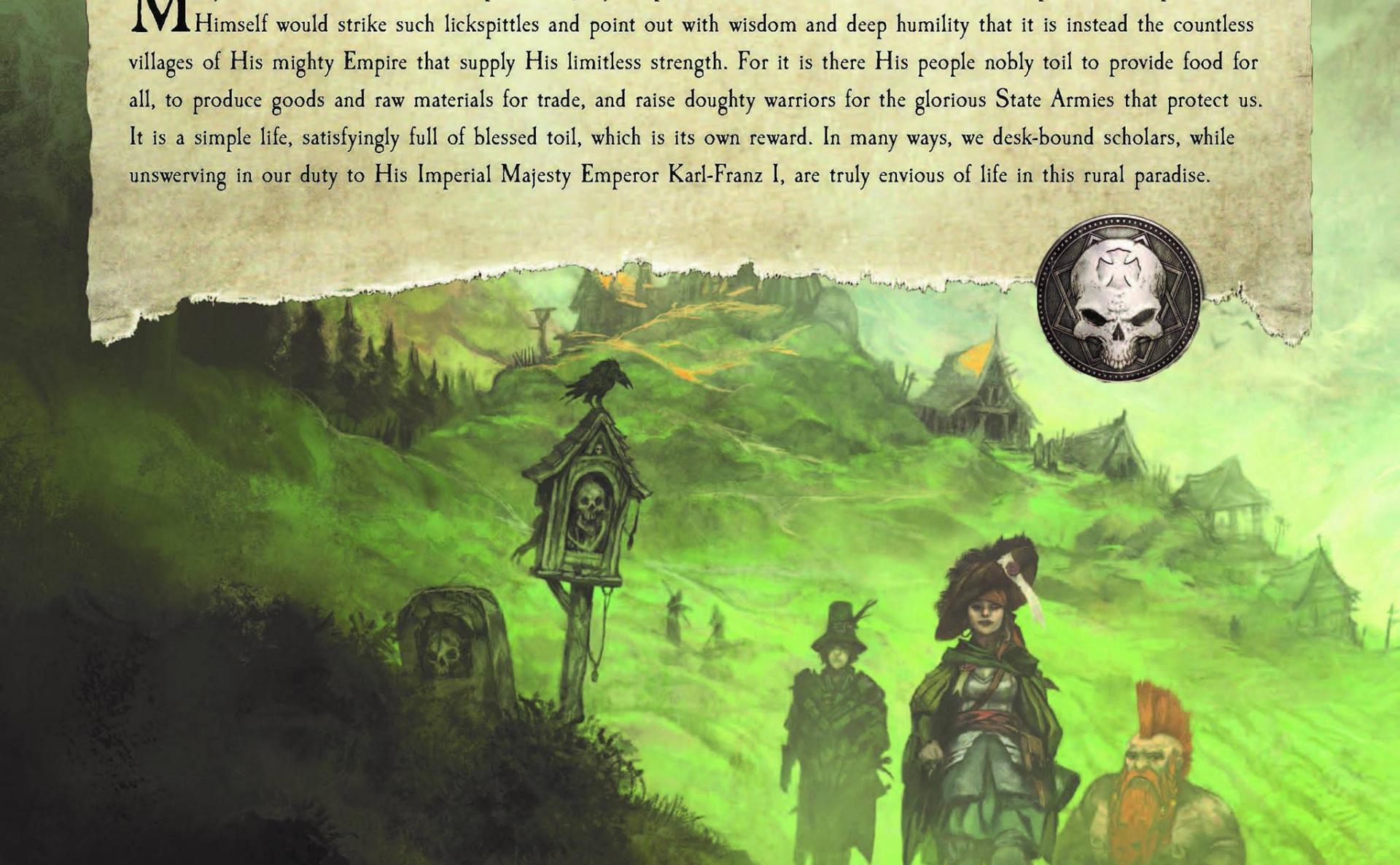 U provinciji Stirlander, pet dana hoda od Wurtbada i dva dana zapadno od Stare Patuljačke Ceste, nalazi se malo selo Sonnigwiese. Nećete ga naći na Imperijalnim kartama, u Ljetopisima popova ili čuti u pričama bardova. Vrijedan rad, pobožnost i uredno plaćanje danka Sigmar je milostivo nagradio.
Dobrodošli u Sonnigwiese, mjesto u kojem se nikada ništa bitno ili zanimljivo nije dogodilo. Slava Sigmaru!
Notes
Igrači će izabrati jednog od ranije pripremljenih seljana. Nije potrebno prethodno poznavanje sustava.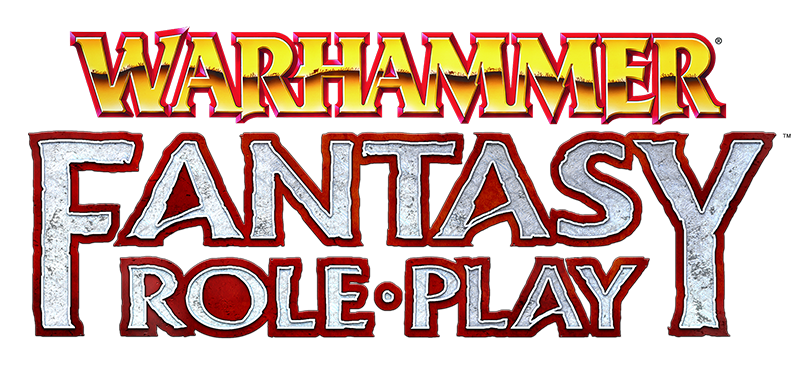 The fourth edition of the original dark fantasy roleplaying game, Warhammer Fantasy Roleplay takes you back to the world where Chaos never sleeps. Drawing inspiration from the legendary early publications of the grimdark RPG, WFRP brings innovative twists to build on the beloved classic.