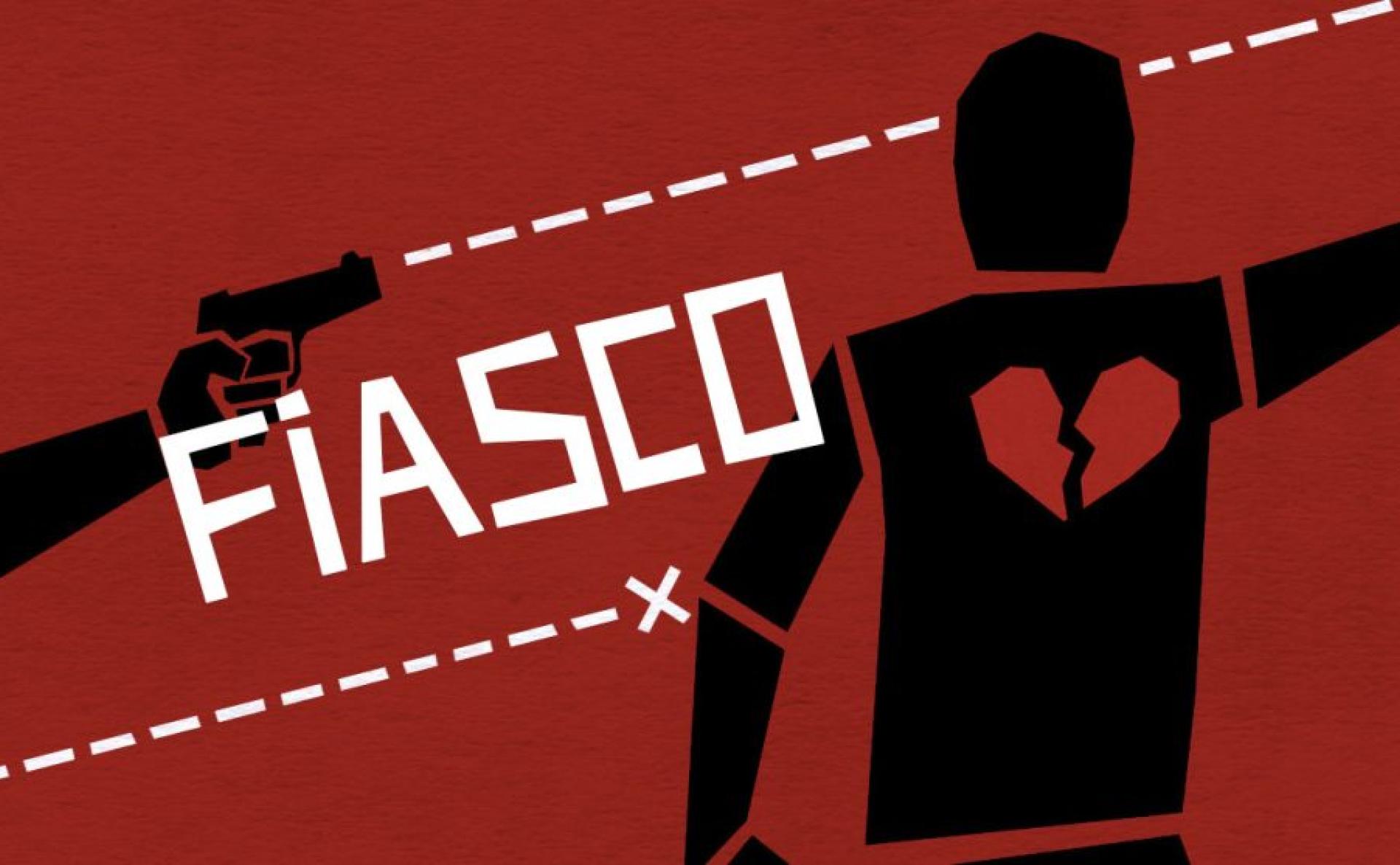 Zamislite igru gdje planovi idu ravno nizbrdo, a vi se kotrljate niz to isto brdo. Strmoglavo. Bez zaštite. Ali nekako je i dalje zabavno. Možda je nebo lijepe boje?
U ovoj igri, zajedno oblikujemo priču o običnim ljudima s prevelikim ambicijama i premalim sposobnostima. Gubimo živote i reputacije, dok stjecanje iskustva postaje bolno iskustvo. Ako ste dovoljno sretni, možda ćete se vratiti tamo gdje ste počeli. Vjerojatno nećete biti te sreće.
Ideja je stvoriti likove koji su zanimljivi upravo zbog svoje ranjivosti i nesposobnosti, smještajući ih u dramatične i u isto vrijeme urnebesno-katastrofalne odnose s drugim likovima.
Na početku igre, birate između tri različita svijeta koje nudimo, postavljajući temelje mjesta radnje. Kroz kreaciju likova, definirat ćete početnu situaciju. Dakle, spremite se za nevjerojatnu avanturu gdje je kaos neizbježan.
Notes
Igra je GM-less (whaa-aa-t) i poznavanje sustava nije potrebno. Svi ćemo se zajedno uhodati kroz igru i mnogo zabave.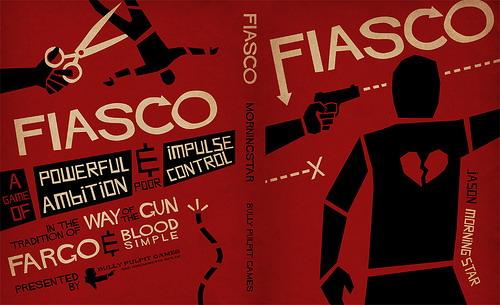 Fiasco is inspired by cinematic tales of small time capers gone disastrously wrong - inspired by films like Blood Simple, Fargo, The Way of the Gun, Burn After Reading, and A Simple Plan. You'll play ordinary people with powerful ambition and poor impulse control. There will be big dreams and flawed execution. It won't go well for them, to put it mildly, and in the end it will probably all go south in a glorious heap of jealousy, murder, and recrimination. Lives and reputations will be lost, painful wisdom will be gained, and if you are really lucky, your guy just might end up back where he started.
Fiasco is a GM-less game for 3-5 players, designed to be played in a few hours with six-sided dice and no preparation. During a game you will engineer and play out stupid, disastrous situations, usually at the intersection of greed, fear, and lust. It's like making your own Coen brothers movie, in about the same amount of time it'd take to watch one.