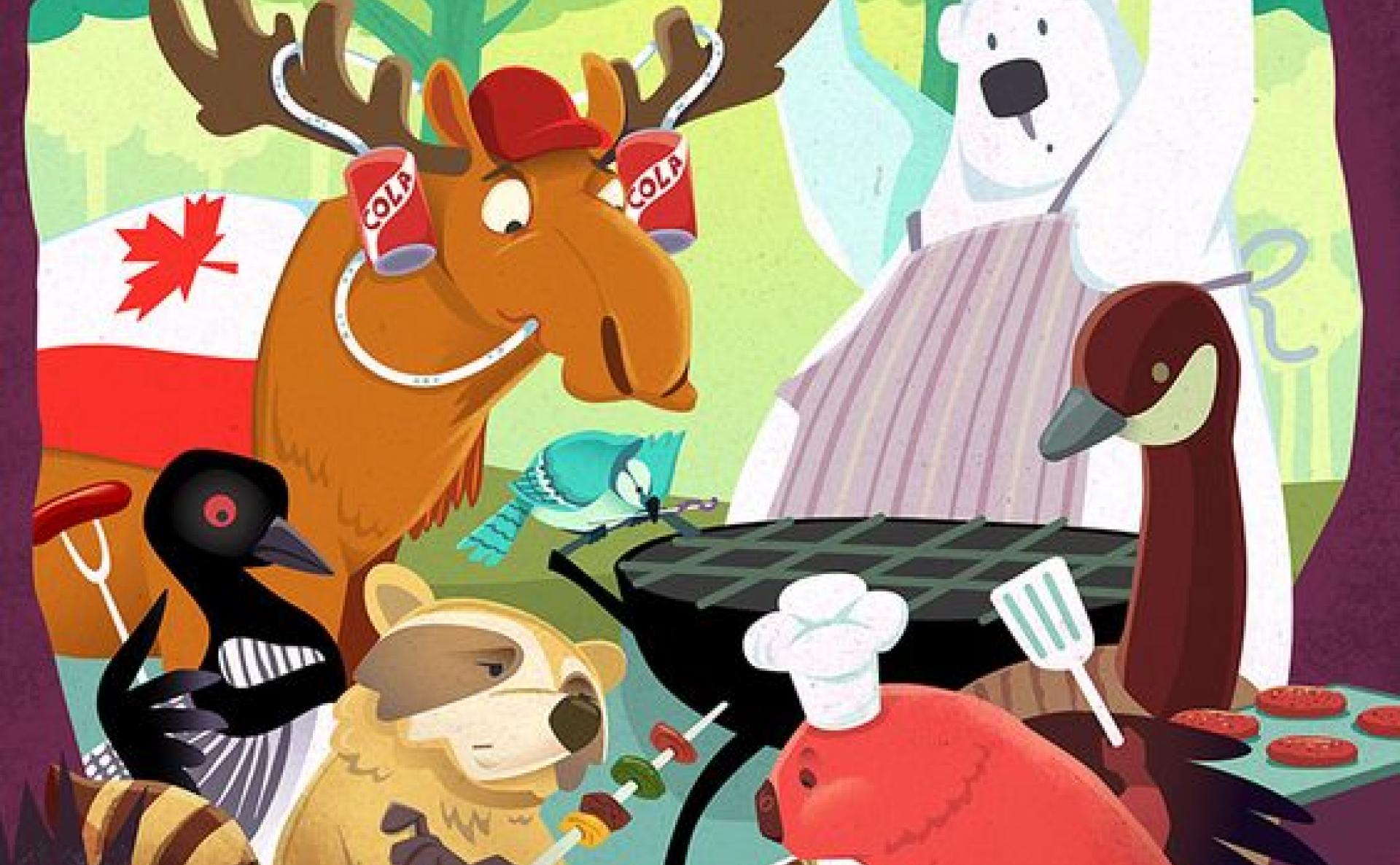 Ljeto u Brindlewood Bayu postalo je neizdrživo i, nažalost, postoji određena granica do koje vas držanje nogu u lavoru hladne vode može rashladiti. Zbog straha od Legionelle, klima nije opcija.
No, unatoč nesnosnoj vrućini i niskom tlaku, Murder Mavens sastanci redovito se održavaju. Naime, sve ste jutros primijetile članak o neobičnom nizu događaja u susjednoj vam zemlji. Znanost kaže da su u pitanju divlje guske, ali vi znate da je ipak nešto više posrijedi. Nakon nekoliko sekundi tišine, gotovo istovremeno ste uskliknule - roadtrip!
Vrijeme je da zamijenite rafinirani šećer za javorov sirup, Starbucks za Tim Hortons te hamburger za poutine. 
Spakirale ste flanelsku odjeću, SPF 50+, dva para naočala i englesko-francuski rječnik. 
Ukratko - idete u Kanadu.
Notes
Nije potrebno poznavanje sustava te će se na početku sessiona ukratko objasniti pravila, a potom slijedi stvaranje likova koje je poprilično brzo (i bezbolno).
Igra koristi 2-3 d6ice te bi vam dobro došli i papir i olovka.
Kopanje po bakinom ormaru i donošenje tabletića nije potrebno, ali je više nego li dobrodošlo.

Brindlewood Bay is a roleplaying game about a group of elderly women—members of the local Murder Mavens mystery book club—who frequently find themselves investigating (and solving!) real-life murder mysteries. They become increasingly aware that there are supernatural forces that connect the cases they are working on and, in particular, a cult dedicated to the dark, monstrous aspect of the goddess Persephone will come to vex them. 
The game is directly inspired by the television show Murder, She Wrote, but also takes inspiration from the works of H.P. Lovecraft, "cozy" crime dramas, and American TV shows from the '70s, '80s, and '90s.